Santa's residence is a dream location in the Polar lands. However unlike standard dream locations Santa's residence is a mini-game only. The player cannot access their menu, place any items or collect any resources.
As of January 2019 this dream location has been removed.
Areas
Area
Unlock
open the dream
Sleigh:
10000 + Lv6
entire area
already unlocked
Structures
Structures present in this dream are:
Santa's residence - mini-game access.
Map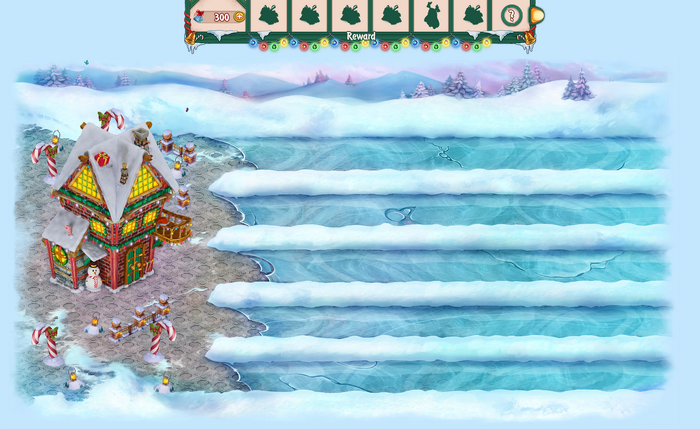 Function
Santa's residence allows the player to access a game in which a team of elves battle against oncoming waves of Grinches, very similar to the Plants vs. Zombie gameplay style.
Each level requires an increasing amount of Ice bells to access, and there are 26 levels of battle with most awarding a bronze chest containing a mix of items and currency. Additionally decorations or structures are awarded at certain levels.
Notes
see also Santa's residence questline
Community content is available under
CC-BY-SA
unless otherwise noted.