Oasis is a dream location in the Desert region.
WARNING: The dream and accompanying Desert questline have a timed quest upon entering the dream for the first time, and require to be finished in 5 days to receive the rewards.
Areas
Structures
Structures present in this dream are:
Resources
Resources found on the map are:
Map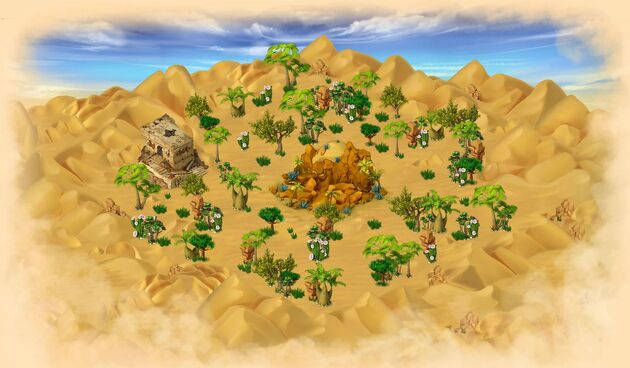 Notes
Community content is available under
CC-BY-SA
unless otherwise noted.