Dark castle is a dream location in the Polar lands.
WARNING: The dream and accompanying Dark questline have a timed quest upon entering the dream for the first time, and require to be finished in 7 days to receive the rewards.
Areas
| Area | Unlock |
| --- | --- |
| open the dream | 5 Fantasy + 1000 Coin + Lv32 |
| entire area | already unlocked |
Function
Each of the structures once complete act as a Functional decoration, providing a variety of items including Coins

, Fantasy

, Guest fantasy, Diamonds

and various collection items with a 24 hour bonus period. The Dark castle itself provides 3 Lunar crystals

Map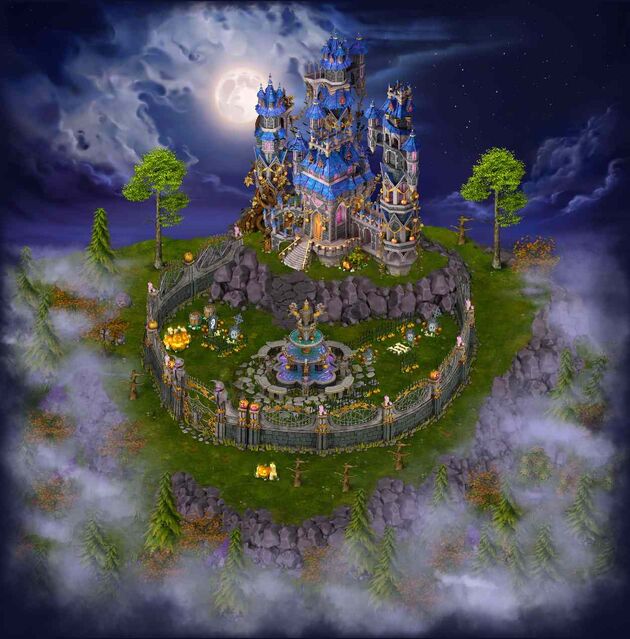 Structures
Structures present in this dream are:
Estate's walls (left)
Main gate
Estate's walls (right)
Dark fountain
Dark tower (left)
Dark tower (center)
Dark tower (right)
Dark castle
Lower area
Upper area
Notes
Once more than one section of the castle is fully built, redeeming the reward from any section will redeem from all of the structure that is complete.
Total Items needed :
Community content is available under
CC-BY-SA
unless otherwise noted.