Collinwood is a dream location in the Carnival location.
Areas
Structures
Structures present in this dream are:
Abandoned castle
Cottages

Blue roof x 2
Red roof x 3
Violet roof x 2
The structures are linked, in the same way that other single structure dreams are such as Grim castle or Cloud castle, so that in order to complete any stage you are required to first complete an earlier stage in a lesser structure.
Once complete the structures act as functional decorations rewarding with various collection items and currency with the Abandoned castle rewarding 3

every 24 hours.
Lower area
Red roof cottage
Structure
Stage
Materials
Reward

Stage 1
15 Bat (Dark item) + 5 Color additives + 4 Chocolate cookies
/?+125+100
2500 ,
10000

Stage 2
5 Confectioner putty + 6 Paper cupcake molds + 5 Berry filling
/?+?+?
? ,
?

Stage 3

6 Skeleton cookies + 4 Winged candies + 8 Bloody cupcake

/?+?+?

7500 ,
30000
Upper area
Map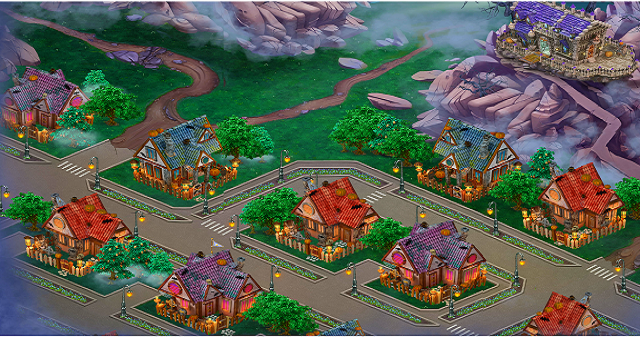 Notes
See also Collinwood questline
Community content is available under
CC-BY-SA
unless otherwise noted.