Amusement park is a dream location in the Valley of Watery Mists.
Areas
Area
Unlock
open the dream
Wanderer's Hut:
5 + Lv10; or 10
entire area
already unlocked
Structures
Structures present in this dream are:
Map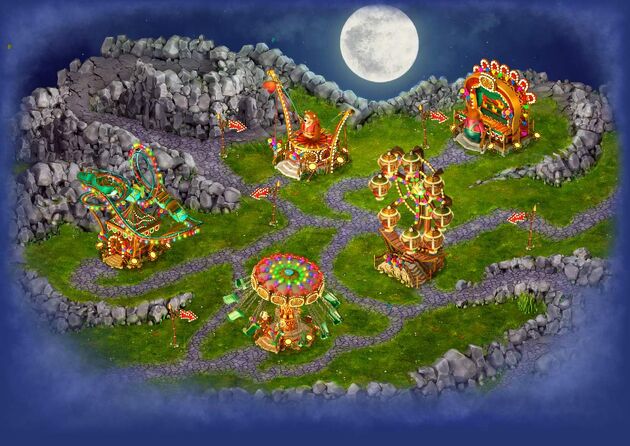 Store
For the duration of the Amusement park event, the event store will sell items for Amusement park coupons.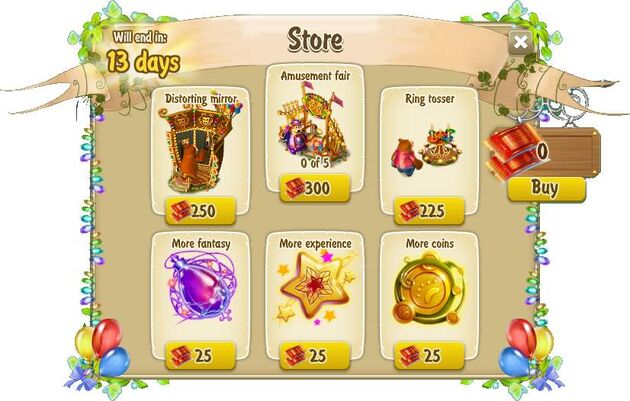 Sale items are:
Notes
See also Amusement park questline
Community content is available under
CC-BY-SA
unless otherwise noted.